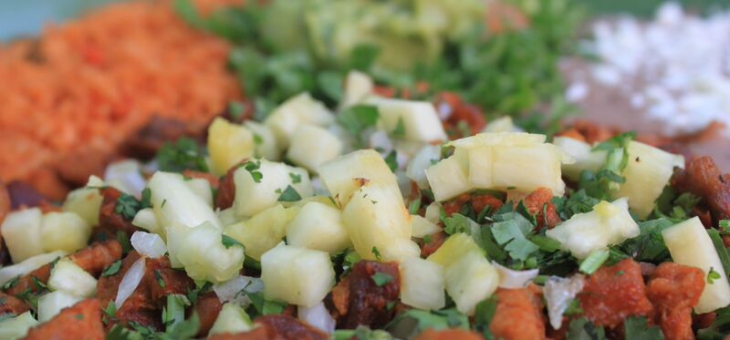 One of the most popular meat fillings in Mexico is the Al Pastor, which is marinated pork with lime and pineapple juice.  Its origin comes from far, far away.  Legend says this delicious flavored (Shawarma) was brought from Libya to the South American continent when thousands of people from that region escaped from a war they had with Israel top article. With them they brought this amazing recipe, originally from the middle east. Nomadic people (pastors) cooked meat marinated lamb in herbs, skewered on a sword in pieces, pressed into a dough, and "roasted" over  flames. Today we can find some different ways to prepare this flavored pork. For example, in the Northeastern part of Mexico it's called "trompo" (spin) referring to the way you  prepare it, similar to that of the Middle East. But the most popular name is "al pastor".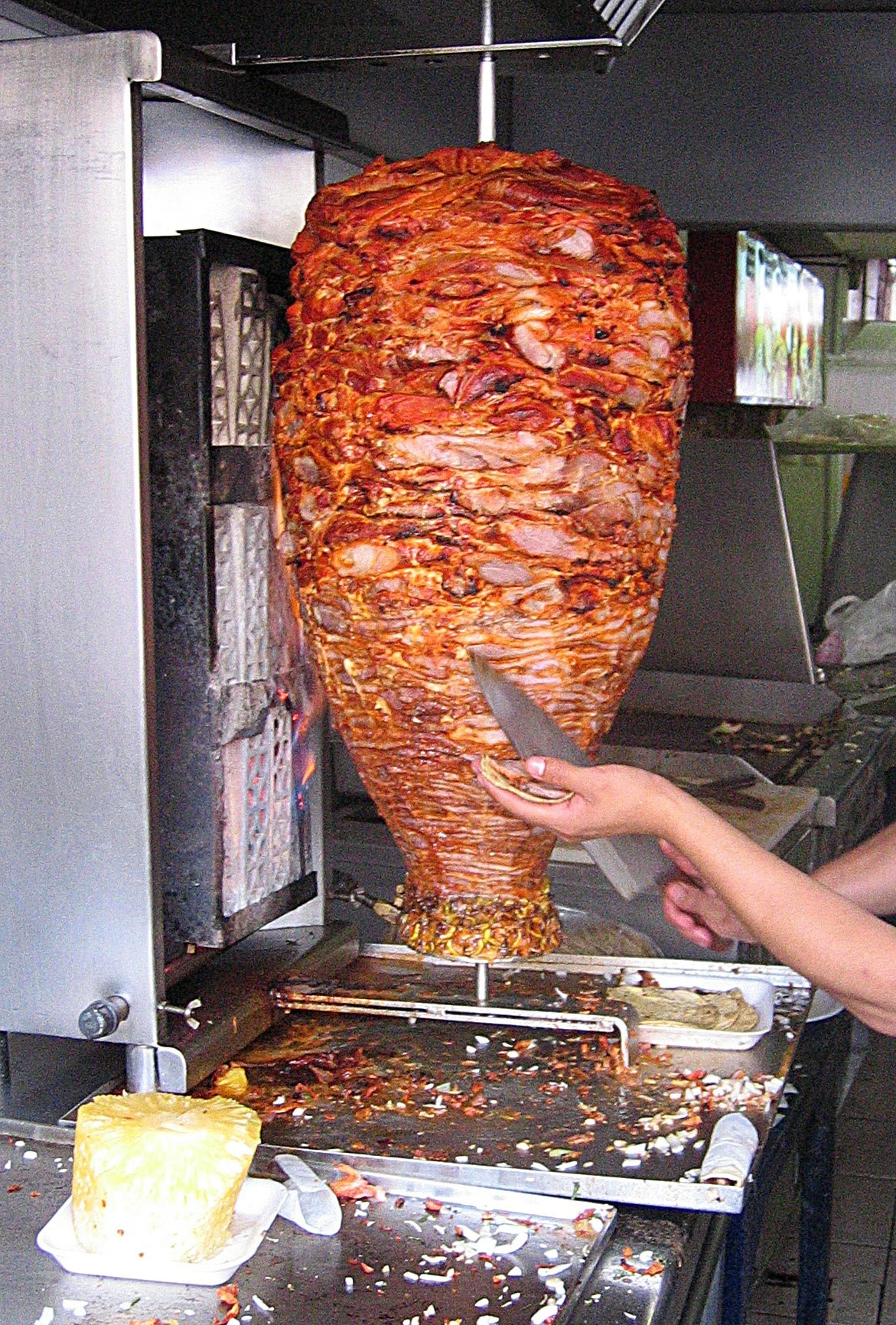 In some regions of Mexico, especially in the north, it is most common to eat al pastor in tortillas as tacos.  In Monterrey, Mexico one of the specialties is the famous "gringa" which is basically two flour tortillas stuffed cheese and pork al pastor, and is accompanied with the diversity of sauces offered by each of the taquerias.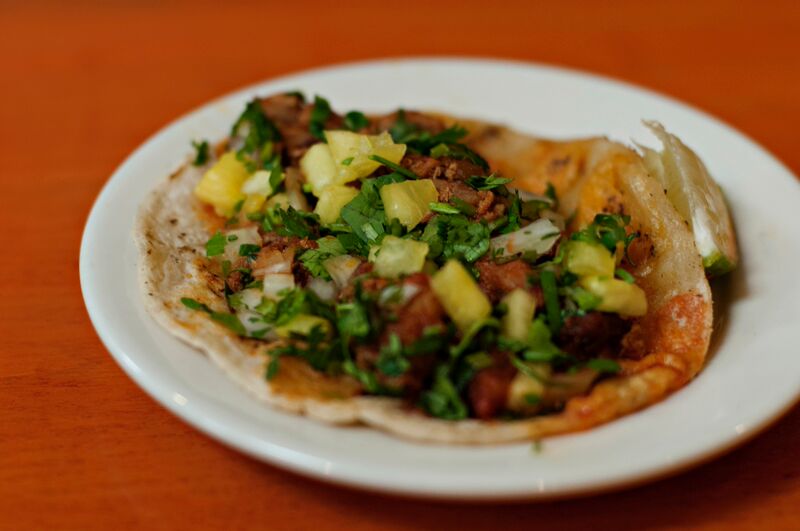 In the South of Mexico in addition to tacos, they add the al pastor to  Mexican sandwiches known as tortas,  which also includes lettuce, tomato, avocado, mayonnaise,  and onions.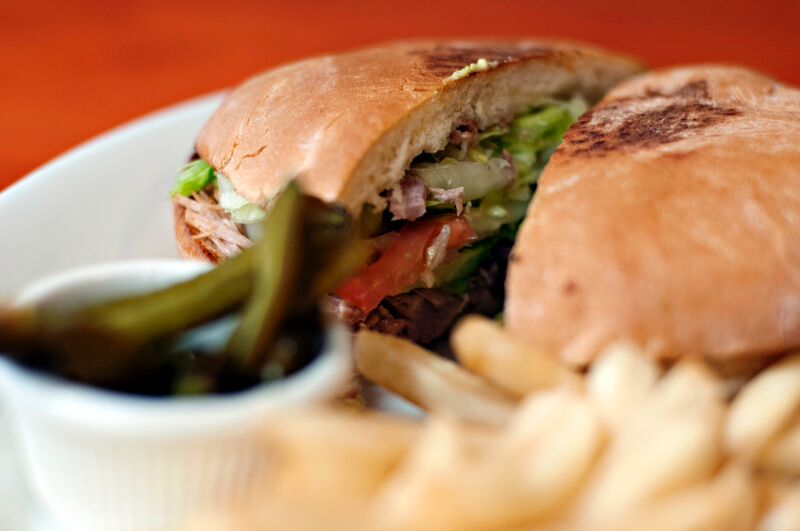 In the center pacific states of Mexico like Colima, Jalisco and Michoacan, you can find this kind of dish called "carne adobada" because the mix of spices, chillies and vinegar used for the marinade, which is called "adobo". And at the Huasteca area, specifically San Luis Potosi, Veracruz, Tampico and Hidalgo, you might find it under name "carne enchilada" or "cecina (thin steaks) enchilada" for its color from the red chili.
Today Sancho's Authentic Mexican Restaurant offers its customers this authentic marinated pork in our tacos, gorditas, tortas, sopes and accompanied by a delicious variety of salsas and fresh vegetables. Unlike other restaurants here in Colorado, Sancho's has a original recipes from different regions of Mexico, giving variety to our customers.