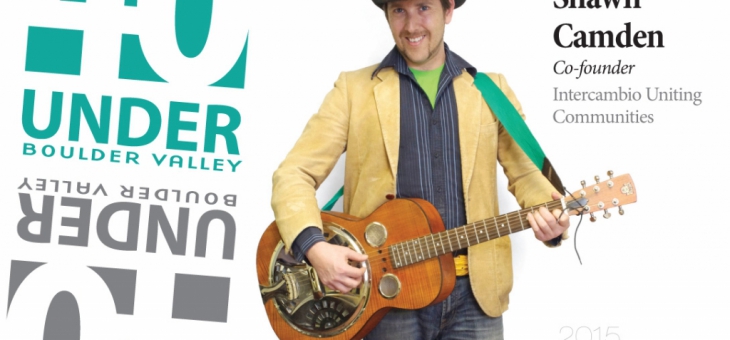 We're proud to announce that Sancho's owner, Shawn Camden, was recently named one of the "40 Under 40" Business Hall of Fame by Biz West. Read what they had to say about Shawn below:
Shawn Camden serves up multiple ways for people to come together.
As co-founder of Intercambio Uniting Communities, he unites native-born Americans and immigrants through language learning, resource education and intercultural events.
As founder and owner of the Spanish Institute, he levels the playing field for people to learn Spanish by offering affordable classes.
And as founder and owner of Sancho's Mexican Restaurant, he sets the table
for people who are hungry for a taste of authentic Mexican cuisine.
According to Camden, the majority of his community service is spent with the 15-year-old Intercambio Uniting Communities. He credits the organization with touching the lives of thousands of immigrants and volunteers yearly.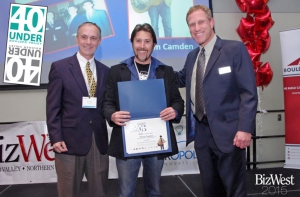 Classes range from English and citizenship to financial literacy and living in the United States. Benefits for students include increased self-reliance, increased opportunities for jobs and salary increases and increased ability to be involved in their children's education.
Through the Spanish Institute, adults and children learn how to speak the language. In addition to getting a taste
of fluency and comprehension, students learn the skills to communicate in day-to- day situations.
With a team of cooks who hail from Mexico, Camden creates made-from- scratch, fresh meals that traditionally are only found south of the border. He donates Spanish classes and gift cards for Sancho's to more than 30 different nonprofits in Boulder County for their fundraisers.
Recognition for Camden's efforts include runner-up for Best Nonprofit Organization
in the 2013 Boulder Count Gold People's Choice Awards for Intercambio Uniting Communities about his. The Spanish Institute received first place for Best Language School in the 2012 and 2013 Boulder County People's Choice Awards.